Sketch Itinerary :
-------------------------
New Delhi | Jaipur | Pachewar Village | Karauli | Bharatpur | Fatehpur Sikri | Agra | New Delhi
Customization :
------------------------
All tours are Tailor -made, take help of our tour specialist to plan. We will carefully design your trip into a detailed itinerary complete with country facts, maps, a price and accommodation and time in your hand and share your budget as per your choice. We'll keep perfecting your itinerary until you're completely happy and ready to book, at which point you pay your initial deposit.
The perfect introduction to India, and in particular to the world of the Mughal rulers who left such dramatic reminders of their rule, including their Red Forts, the deserted Fatehpur Sikri, and the incomparable Taj Mahal at Agra. We have time too, however, to leave the historical side of India behind and glimpse something of cultural life in the rural villages of the India of today.
The Tour Includes :
---
4 nights accommodation in mid-range hotels in Delhi, Agra and Bharatpur.
4 nights in Heritage Havelis in Jaipur, Pachewar, Karauli.
Train AC Chair class.
Included meals – 8 breakfasts, 1 lunch at Pachewar, 3 dinners, at Pachewar, Karauli and Bharatpur.
Tour Leader/Staff – Globally Immersed Indian Tour Leader from Delhi back to Delhi; local guides on sightseeing tours, and drivers.
Half day sightseeing tours of Delhi, Jaipur, Pachewar, Karauli, Bharatpur, Fatehpur Sikri and Agra.
Single room option – available at all night-stops.




International flights and taxes
Single room supplement
Comprehensive travel insurance (cover is compulsory), Meals other than included, Gratuities and any items of a personal nature (laundry and drinks etc).
Meals other than included
Gratuities and any items of a personal nature (laundry and drinks etc).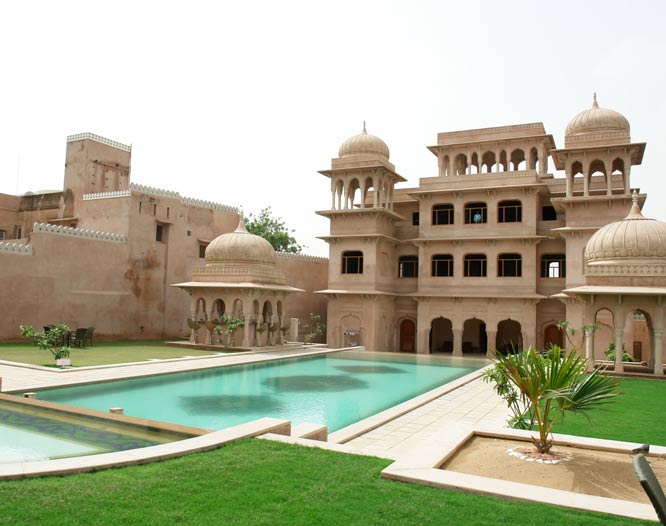 Rajasthan Adventure
Destination to Visit : New Delhi - Udaipur - Ranakpur - Bhenswara - Jodhpur - Jaisalmer - Bikaner - Mandawa - Loharu - New Delhi
Tag :
Cultural Tour
Trip Overview : Two Half day guided tours of Delhi. Full day walking tour of Udaipur. Jeep safari to visit the Rabari tribe. Guided tour of Jodhpur, visiting the Meherangarh fort. Guided tour of Jaiselmer. Kuldhara village visit. Camel safari at Sodakore.
---